Haart
Continous growth against market expectations.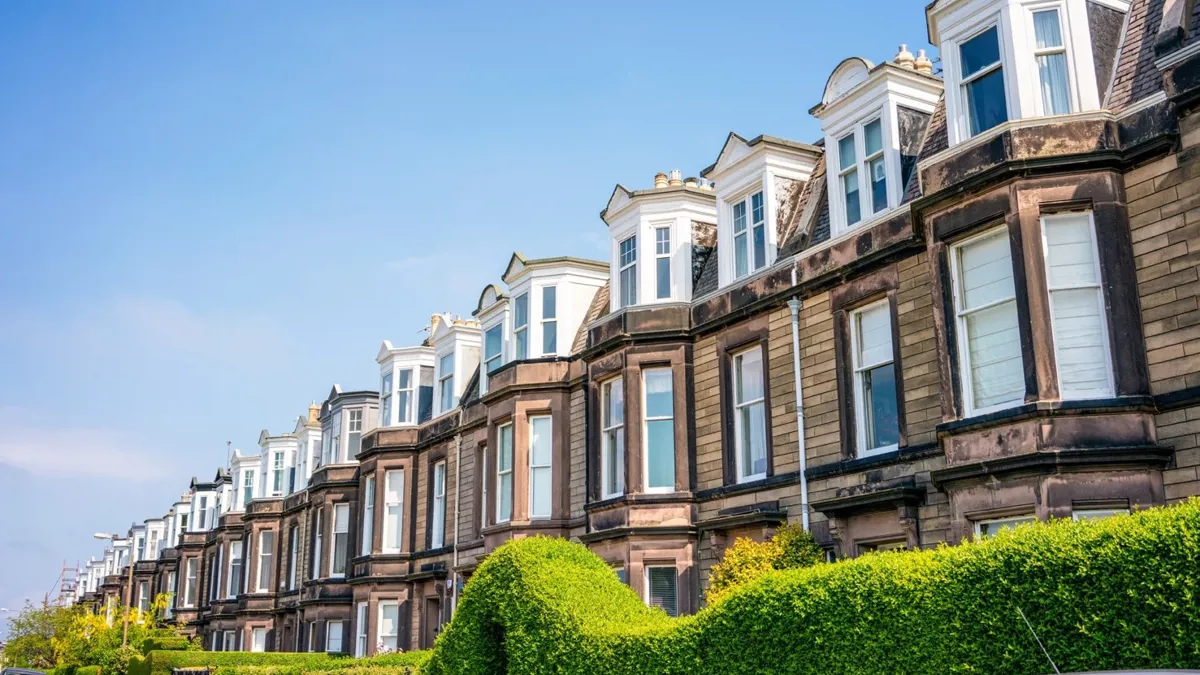 | | |
| --- | --- |
| Working together since: | 2018 |
| What we did: | Improved search visibility nationwide to outperform in a declining market. |
Our journey with haart.
In late 2018, the UK's largest independent property agent haart, was about to embark on a rebrand and new website launch. They partnered with Crafted to deliver a robust, long term SEO strategy, from the initial website migration to ensuring strong, organic search visibility throughout the UK.
The property industry has faced a turbulent few years, from the pandemic and lockdowns to positive government incentives and market declines. Despite this, haart have weathered the storms to continuously outperform on a national level. Our Search teams worked together with haart to overcome these challenges and create a long-term strategy that has delivered continued growth despite fluctuating consumer demand and disruptive new market entrants.
Local optimisation.
Working with our insights team we discovered that 13% of haart's organic traffic came from Google's Map Pack listings. From there, the initial focus was to ensure both physical and virtual branches throughout the country were as visible as possible. We were able to ensure consistently strong visibility across localised searches nationwide through localised keyword research, on-page optimisation and off-site brand building.
Working with the team at haart, we produced local county guides, optimised to appear for local searches. These guides contained information on what's in the area, property hotspots and where you can find branches within the county.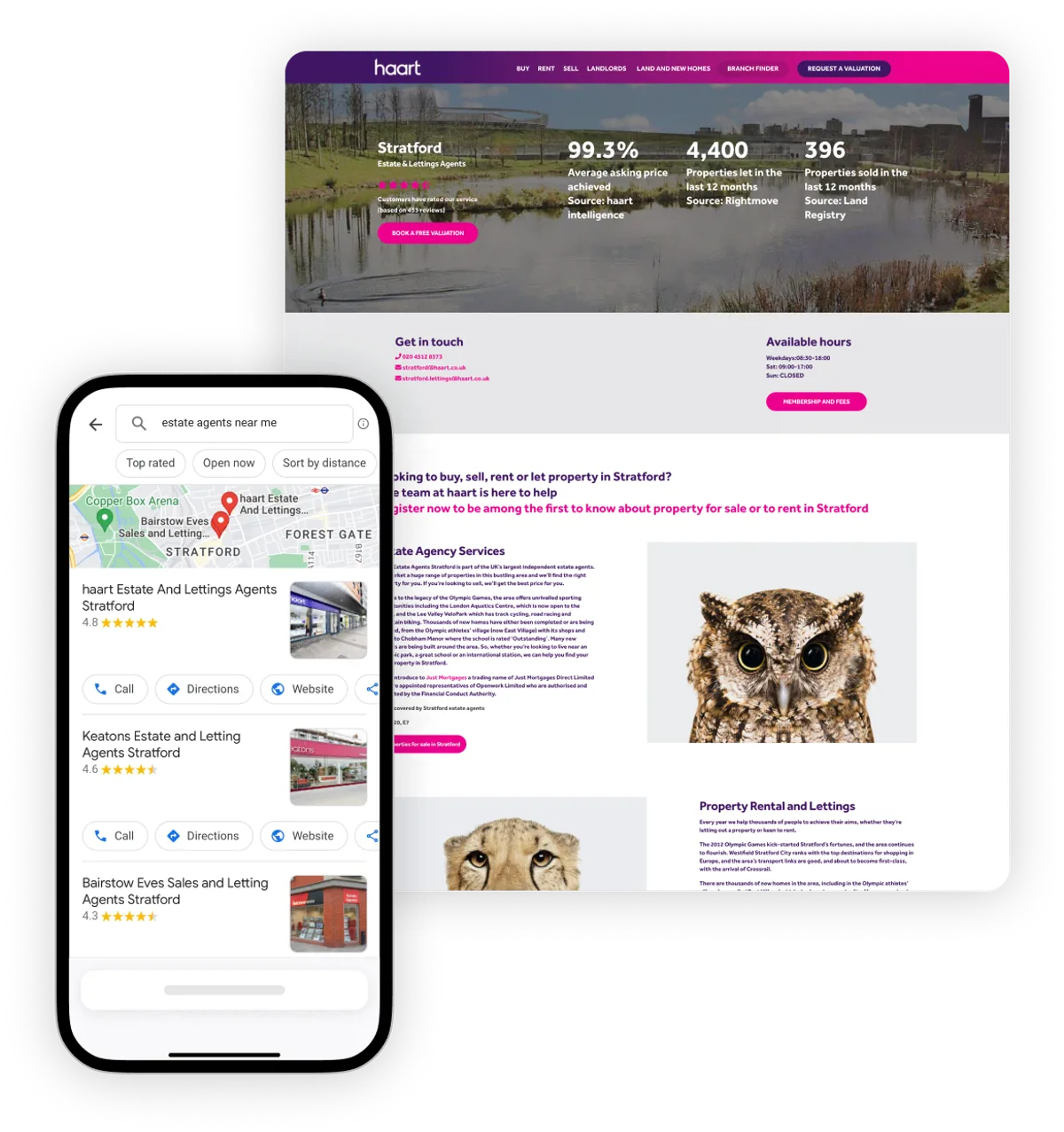 Increasing visibility for purchase and rental searches.
Due to the complex nature of the site, we had to overcome some technical challenges to provide visitors with the best possible experience. Our technical SEO specialists worked to overcome these challenges by improving site speed, crawlability and CWV.
Alongside acquiring requested valuations from customers wanting to sell their homes, haart need to sell properties they already have on their books. Our teams undertook a significant project to improve the crawlability and indexation of their 'for sale' and 'to rent' pages across more than 6,400 locations in the UK.
Our technical team improved URL structure, internal linking and keyword targeting to these pages and almost immediately saw incremental growth in visibility and traffic.
Through our journey with haart, we've adapted our strategy to meet the changing demands of the market, resulting in continuous growth within the market even in a property downturn. As a brand, haart is now more visible than ever, even outranking Rightmove, the dominant property website, for some searches and continue to grow despite market downturn.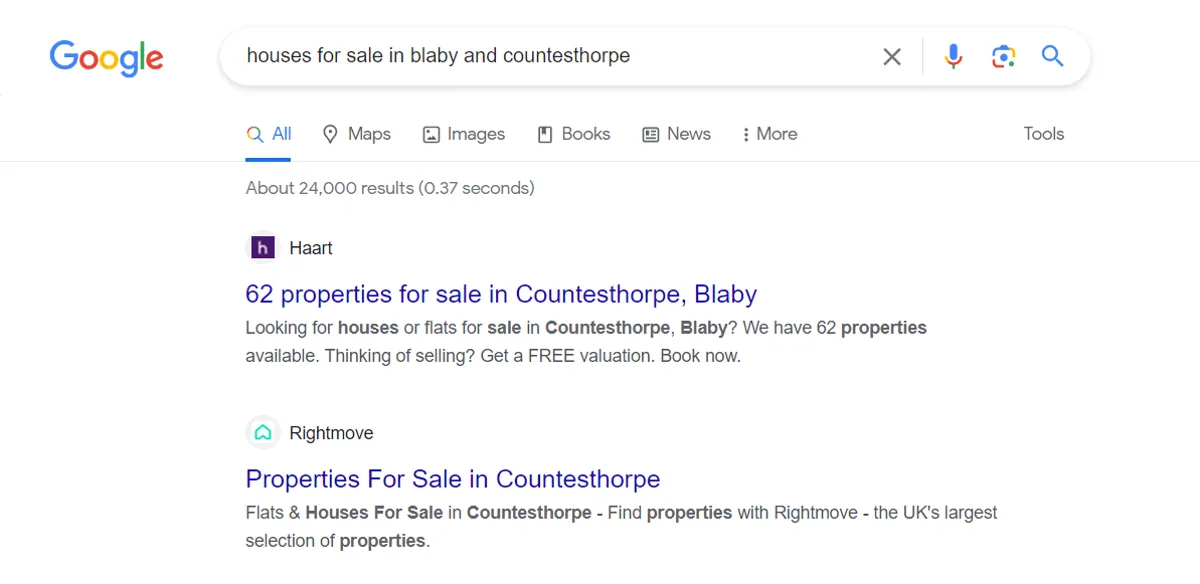 88%
increase in organic traffic.
143%
increase in property viewing requests.
44%
increase in requested valuations.