Crafted Labs - TikTok advertising
Unleash TikTok's advertising opportunity.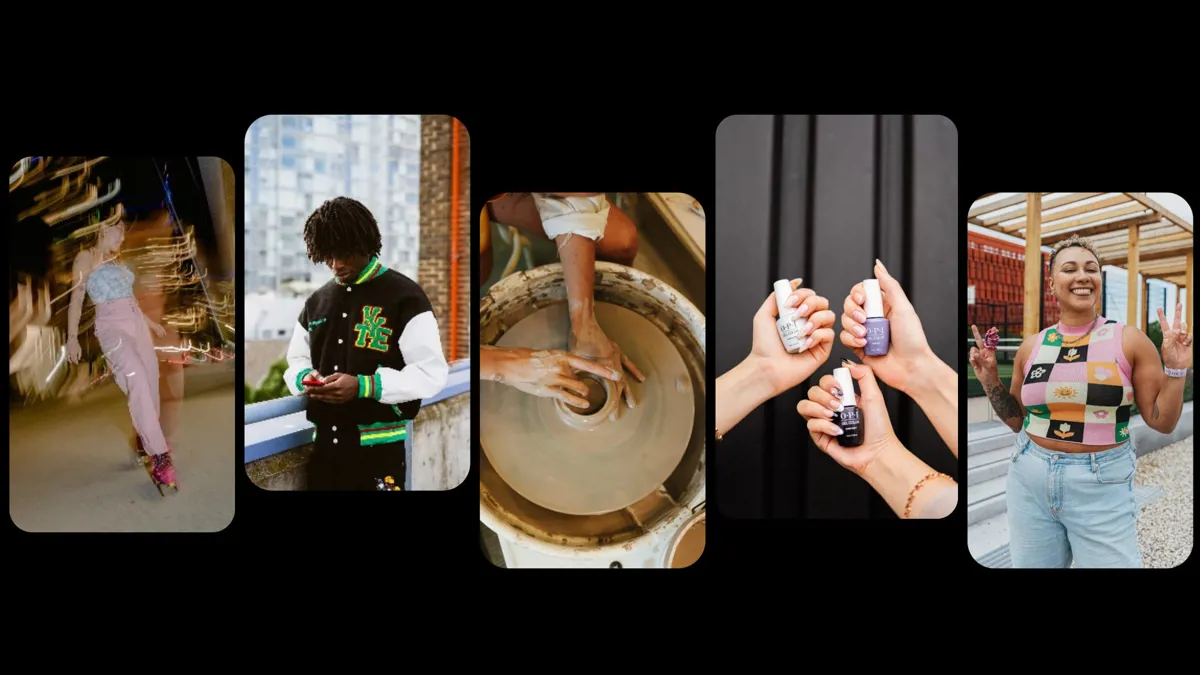 Even though it may feel like only yesterday since TikTok's launch in 2016, in the world of social media platforms, it's part of the furniture. Despite this, many of the early assumptions and information around the channel are still believed today.
Crafted's paid social specialists share their tips to succeeding with TikTok advertising. Leave your preconceptions here, as we uncover the real opportunity for brands. With the platform approaching nearly 2 billion users globally, this guide will help inspire your TikTok strategy, and answer some of the key questions marketers have about the channel.
Is it difficult and costly to make the creative?
Just because TikTok takes a unique approach to creative, doesn't mean it's difficult to make. All you need is a phone & people willing to feature & represent your brand. For our work on the University of Greenwich's clearing campaign, we used student generated content and trends to create ads that outperformed while having no creative budget.
It's important to remember, users aren't on TikTok to see your brand's ad. Typical advertisements will get skipped on the hunt for engaging content, especially when it's so easy to scroll on to the next video.
The average user spends 95 minutes per day scrolling TikTok.
Source: Sensory Tower Consumer Intelligence Q2 2022.
Recycling ad creative from other channels won't cut it here. The best performing ads on TikTok are natural and authentic; users on the platform have a more positive view on ads that fit seamlessly into their app experience.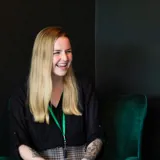 Mix it up.
Charlotte, Senior Advertising Strategist
Whether you're running one ad or multiple, its a good idea to use different versions of your creative. This keeps the content fresh and prevents your audience from seeing the same video repeatedly.
If using a content creator might be more your thing, it still won't break the bank. Fees for using content creators in ads range from £100-£600 and come with the benefits of using an already recognisable face – making the viewers experience even more seamless.
Building effective creative. With many campaigns delivered (and a TikTok-specific award win too), our paid advertising specialists Laura and Bradley share their tips on nailing your creative approach.
Is TikTok just for young people?
If you're not advertising on TikTok, due to user age concerns, you could be missing a good opportunity. With over 14 million TikTok users in the UK aged 25+ there's a large audience pool that you could be missing out on.
We worked with Médecins Sans Frontières to increase their total online donations through fundraising campaigns on TikTok. Their most engaged audience were aged 45 and over. If we had avoided this channel due to perceptions of the user age, there could have been a huge portion of donations the client missed out on.
It's also about targeting. If you don't want to reach a younger audience, you're able to select your target ages.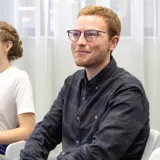 Find your niche.
Jake, Advertising Consultant
As well as the wide range of audience demographics, interest targeting opens up almost limitless opportunity to reach very specific audiences. You can target specific hashtags or broader topics. 
Is it just an awareness channel?
As attention spans slowly dwindle, TikTok is becoming more like a search engine every day. Users are moving away from using the traditional ways of searching and utilising TikTok to research and discover products to buy, places to visit, even meals to cook. The platform offers users the chance to solve their query visually, within quick, 15 second clips that keep their attention.
There are different campaign options. Awareness will push your creative out to everyone or you can use a conversion campaign. Conversion campaigns can be used with TikTok pixels and conversion events to guide the platform to deliver your ads to the right audience – specifically those who are more likely to convert.
Capturing the conversion.
Learn the tactics to help your brand drive conversions.
Will my business fit in?
TikTok hosts a range of businesses from Beauty to Education or Gaming to Financial services. There's always an area to fit into.
Have a look to see what your competitors are doing on the platform. Get in front of your target market before they do! Take some time to look through the top ads on TikTok and see the best performing ads for your industry. TikTok also have a TikTok Ad Library, where you can search for a specific company and see how their ads are performing.
A platform for all businesses.
Learn what matters more than the business you are.

Discover TikTok ads for your brand
Speak with our team.
The information submitted here is used and stored for the purpose of replying to the enquiry. For more information on how we process data please visit our Privacy Policy.
This site is protected by reCAPTCHA and the Google Privacy Policy and Terms of Service apply.