CRAFTED LABS - GOOGLE AD GRANTS
Get more from Google Ad Grants.
The expert's inside scoop from Crafted.
What are Google Ad Grants?
Free budget to spend on PPC ads on Google Search. $10,000 of monthly Google ad budget to help support your charitable cause.
Whether that's to recruit volunteers, raise vital funds or educate the world, Ad Grants can help you achieve it. In today's world, digital can be the lifeline for many charities and not-for-profit organisations. Make sure you're getting the most out of it.

While Google Ad Grants sound like the dream, many charities struggle to spend the budget and meet the stringent guidelines. We'll talk you through it, showing best practice and expert tips. If you want more support, our experienced team are ready to help.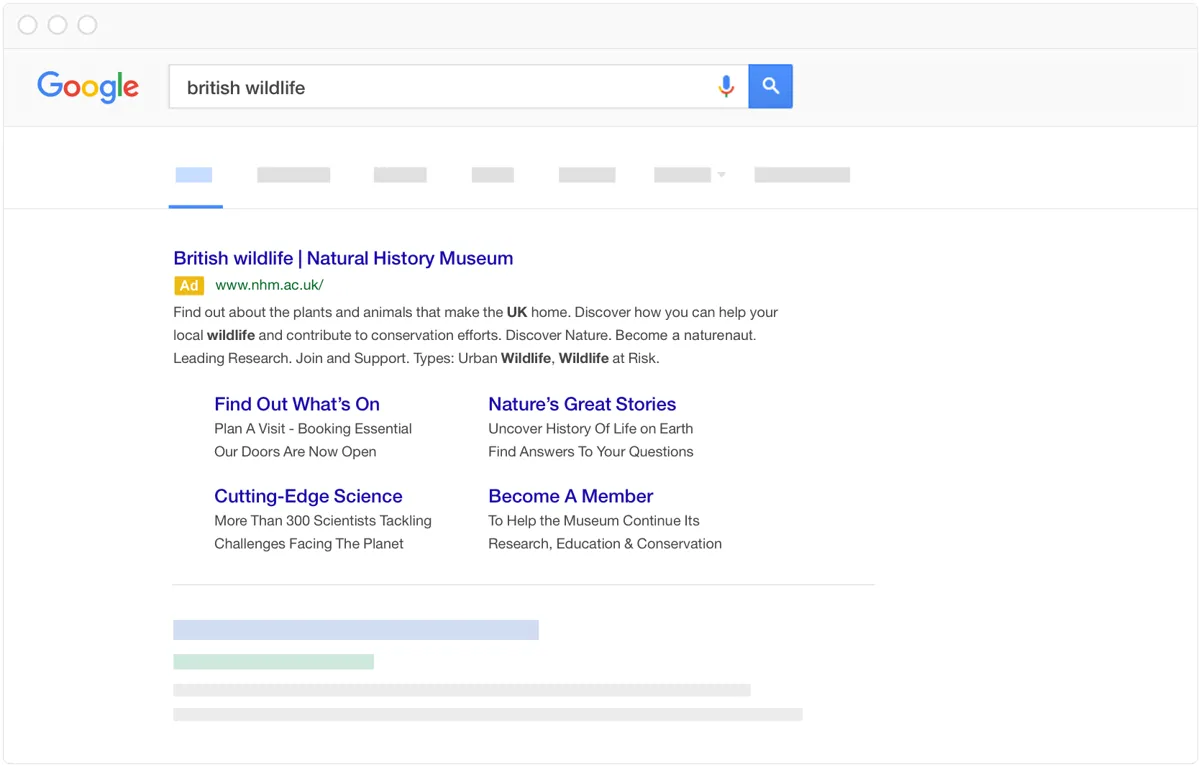 Am I eligible?
There's no such thing as free money… or is there?
In this case, there is. You don't need to spend anything on Google Ads to qualify but there are certain criteria businesses need to reach to be eligible.
Essentially you need to be a registered charity and not fall under any of the following business types:
a governmental entity or organisation
a hospital or healthcare organisation
a school, academic institution, or university (there are separate schemes to support educational institutions)
If you're unsure whether you qualify, there's more detail available on the Google Grant Application Eligibility page.
Where to use it.
The beauty of Google Ad Grants is that you can use it to support the goals that matter most to you.

Whether that is to drive awareness for a particular campaign, support online shop sales, sell tickets to an event, recruit volunteers or share online resources to help promote your message. It really is down to you.

We support a number of charitable organisations with Google Ad Grants. The account often spans across many areas of their online marketing, but we've shared some use cases below.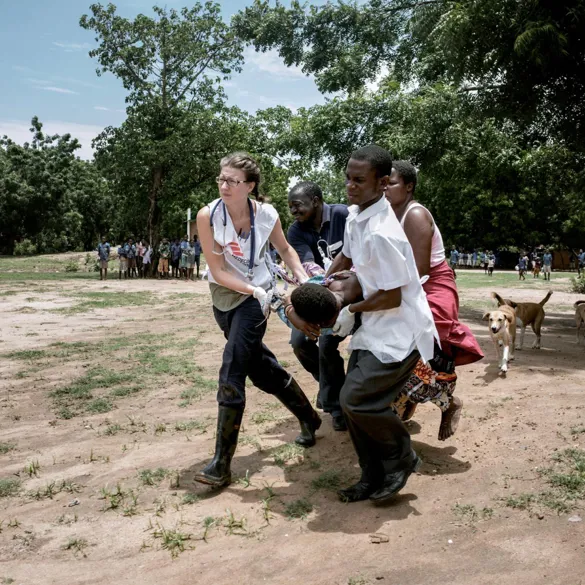 Médecins Sans Frontières.
Driving donations for specific causes such as maternal health or malaria.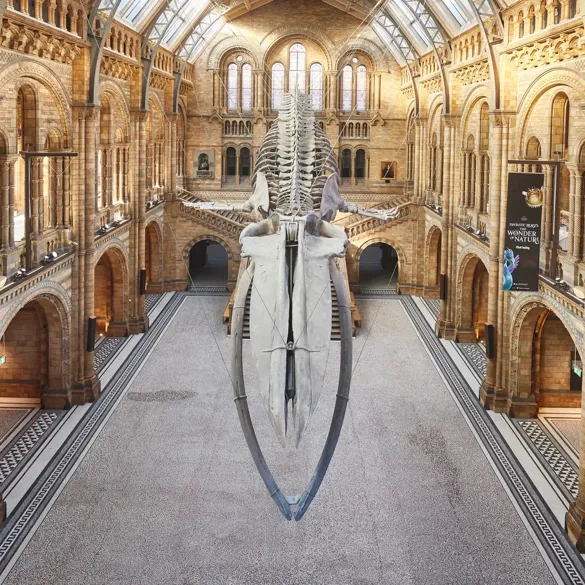 Natural History Museum.
Delivering event ticket sales or driving awareness of new exhibitions.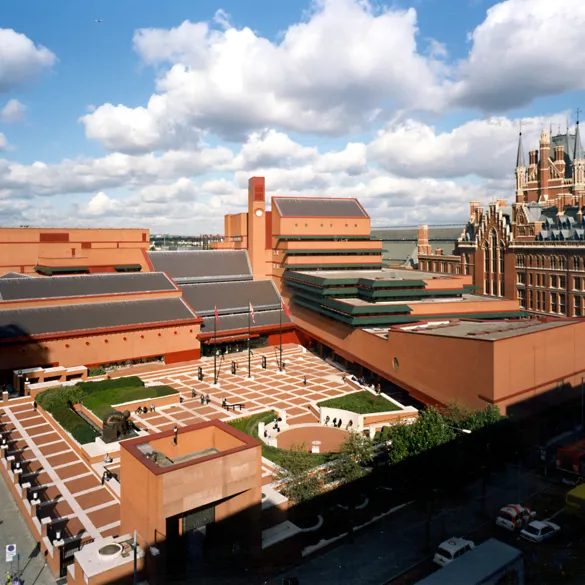 The British Library.
Supporting ecommerce sales in the US and event awareness for local UK audiences.
The restrictions of running Ad Grants.
This is the most challenging part of running Google Ad grants. There are conditions you must meet when running Google Ad Grants campaigns which can impact the success of different goals. Without adhering to these Google will likely take the free budget away and equally it can make it more difficult to spend the full amount each month.
We've outlined the rules below alongside tips to help overcome them. We'd advise anyone taking on Ad Grants to have a good working knowledge of paid search advertising.
Average click-through rate (CTR) over 5%.

Top tip: Split out brand traffic where relevant to create several campaigns with high CTR, increasing the account average.

No single word or overly generic keywords.

Top tip: Add rules to automatically pause any keywords which do not contain a space.

Keywords must have a Quality Score of 3 or higher.

Top tip: Use rules to pause any keywords below 3/10 and monitor regularly.

All campaigns need at least 2 adgroups with at least 2 ads.

Top tip: Large granular structures are something Google is actively moving away from. With the increase in Responsive Search Ads, this requirement is becoming less important. Consolidate campaigns where required, but it's unlikely to cause issues in your account moving foward.

2 sitelinks per account.

Top tip: Ensure that each campaign and ad group links to the most relevant pages. It's also worth adding account level sitelinks to ensure all new campaigns are covered.

Use geotargeting.

Top tip: Create locally-targeted 'near me' campaigns and remember you can expand the account to overseas territories too.

Keyword bids cannot be higher than $2.

Top tip: Use Smart Bidding capabilities to remove the $2 cap.

Must have valid conversion tracking in place.

Top tip: Import goals from Google Analytics.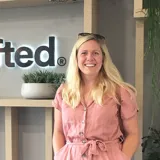 Use or lose the budget!
Sophie, Group Advertising Strategist
To get the most out of the free money you need to hit daily spends. There's no rollover. Top Tip: Use smart bidding to your advantage…It removes the $2 cap.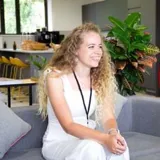 Sitemap inspiration.
Rowena, Advertising Consultant
Your site structure can help inspire account expansion. Think about the different areas of your website and use those to build out your grants structure. I.e. fundraising, events, campaigns, shop, legacy giving etc.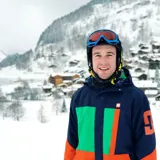 Reduce risk.
Tom, Head of Advertising
Grants lets you test new campaigns without risking paid-for budget. If you see success, you can easily expand them and remove the restrictions by moving it into your paid-for account.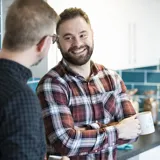 Keep your optimisation score high.
Matt, Principal Advertising Strategist
To be competitive, effective ad grants management needs ongoing optimisation. Make sure to review performance and look for new opportunities on a regular basis.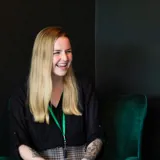 Align with your marketing calendar.
Charlotte, Senior Advertising Strategist
You can use grants to support one-off marketing needs, such as a particular event or day that is important to your cause.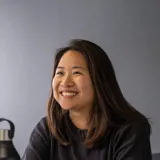 Capture attention.
Beattie, Advertising Consultant
You can't appear above paying advertising so use all ad space and ad types to stand out (responsive search ads, dynamic search ads etc).

Natural history museum
Using ad grants to inspire new generations to learn about our world's history.
View client story
In conclusion.
Many charities are not getting the full value from Google Ad Grants. Whether that's not spending the budget, using the budget in the wrong places, or not engaging with the scheme altogether.
Google Ad Grants are certainly an ally in your armoury, but it takes an intelligent approach to use them effectively. Practically these are the elements to get right:
Meet the criteria
Use all the available budget
Embrace non-commercial terms
Know the scheme's limitations
‍
If you'd like an insight into your Google Ad Grants performance or overall digital strategy, we'd love to talk to you.
If you'd like to learn more about our work with Ad Grants businesses visit our sector pages: